Over time, Denmark Street has been defined by the characters that have lived and worked here. In truth the street is much more than a street, it's a story about community, inclusivity and creativity; open in every sense of the word. If you play or you don't, you know it's the place where folks have played for decades. Here on the street is where you'll find the finest craftsmanship with the best-in-class instruments and that purist culture musicians and collectors are famously drawn to.
Here, some could argue, much has changed since 1911 when Lawrence Wright first set up his music publishing company. But London too has gone through its own transformations, how we work and play has evolved, altered by time and tide. Though the hundred yard thoroughfare hasn't changed quite as much as some might have you believe. Hank's, Sixty Sixty Sounds, Wunjo's (both of them) Regent Sounds Studio, Rose Morris and No.Tom are all here, making it the place that it has always been. Their passion, knowledge and energy, reinforces the fact that Denmark Street is and has always been a neighbourhood defined by its people and their open attitude. Where faces came from and what they did before never really mattered; but what did matter and what history would remember, was their will to express themselves. Together they sparked a movement so powerful it created a culture that's stood tall on the street ever since.
Today the proudly independent shop owners, on what many call London's 'Tin Pan Alley', bring character and soul to Denmark Street. Collectively they do what they do for the love of the craft and the culture, creating a future together. But it's the present that makes this place and in the present are folks like Jan Smosarski and Harry Napier the owners of Sixty Sixty Sounds. Who, aside from looking the part, can play; and a simple visit to their shop or Instagram handle, without making them blush, illustrates that they play like the legends played. We spent a minute with Jan to chat about the enduring culture of the place, "Growing up in London as a young guitarist, Denmark Street was an absolute Mecca. Purely from a standpoint of being able to come down and see just about any guitar imaginable, for any guitarist of any age that's an irresistible proposition. Since working on the street and opening a business, the sheer volume of people from all over the world who come in droves to visit and sample the uniqueness of all that this wonderful place has to offer, has never ceased to amaze." Jan continues, "Whether it's stories of Pete Townshend scampering from stores with stolen guitars, Hendrix buying his first Marshall stack or Joe Walsh convincing fellow gun slingers of his time to buy Les Paul's, the anecdotes from the annuls of history are endless. Equally its capacity now to make new memories is just as strong. The owner of Hanks's son is the mastermind behind Young Blud, and every day, every year, the street's legend and legacy seems to be growing".
Ron Smith the owner at No.Tom has probably forgotten more about the street than most people will ever learn. Spend some time with him at the shop and at some stage you're going to buy something, whether you play or not. Drenched in culture from across the ages, we popped in and nearly left with a Fender Nocaster, which has a backstory in and of itself. As Ron tells us, the "Nocaster, was a name derived in 1951 when Fender originally called their new guitar 'Broadcaster' but later chose to avoid confusion with a pre-existing drum kit called 'BroadKaster'. Fender pulled the name from the guitar for a while, eventually naming it the now famous, 'Telecaster'. Anything crafted during that time is widely considered a 'Nocaster', they're rare and generally finished in Butterscotch blonde". The Telecaster name was in part inspired by the popularity of Television at the time, an instrument with a narrative like that, surely demands attention and yes, desire.
Brian Rowe, owner at Wunjo Guitars knows the street like the back of his hand and both stores are soaked with intrigue and story. Wall to wall guitars line every square foot, from acoustic to electric and the odd multi-neck. Brian's passion comes from the culture and the craftsmanship of the instruments. A visit to his stores usually means you'll happen upon key names in the business and a great deal of history that engages and enthrals in equal measures.
Owner of Regent Sounds Studio Crispin Weir and his team believe that buying a guitar here on Denmark Street is more than simply buying an instrument, it's a culture, a way of doing things and perhaps more than anything it's a respect for the time where, instrument in hand, musicians would walk down the street, trade songs, record in the studio, have a coffee at La Giaconda, jam with legends and then play on stage at 12 Bar. Crispin shared his feelings on the street with us, "It's almost impossible to explain the importance of the street's role in the history of music. Every major artist, publisher and label have been tied to the street in some way and it's many unsung heroes helped define what is a truly unique place, in both tradition and atmosphere. It is the heart of the British Music Industry."
So if you play or you don't, long live Denmark Street. And like The Kinks famously stated on their notable 'Denmark Street' track, "You can hear that music play anytime on any day, Every rhythm, every way". We happen to think they were talking about more than just the music, because Denmark Street is open, in every sense of the word.
Why don't you live out your music dreams in our Flintcroft Signature Apartment? With its vintage gothic aesthetic, this apartment provides an experience that is truly larger than life. Offering beautiful views, an advanced sound system, Artcoustic speakers, and soundproofing our Flintcroft Apartment will transport guests to a different world.
More journal entries to read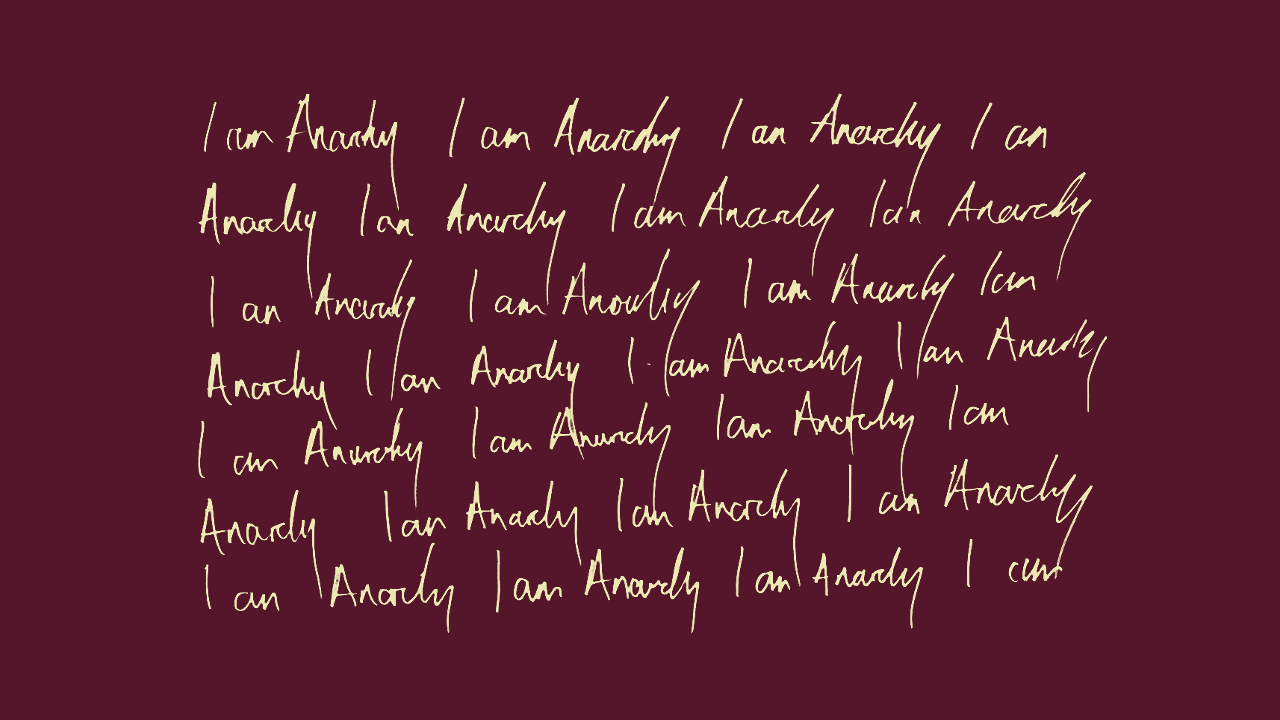 Professors of Anarchy
"Punk stood for DIY culture, which of course now is so current and crucial, and a rejection of racism and sexism, with a little bit of nihilism thrown in." Professor John Schofield & Professor Paul Graves-Brown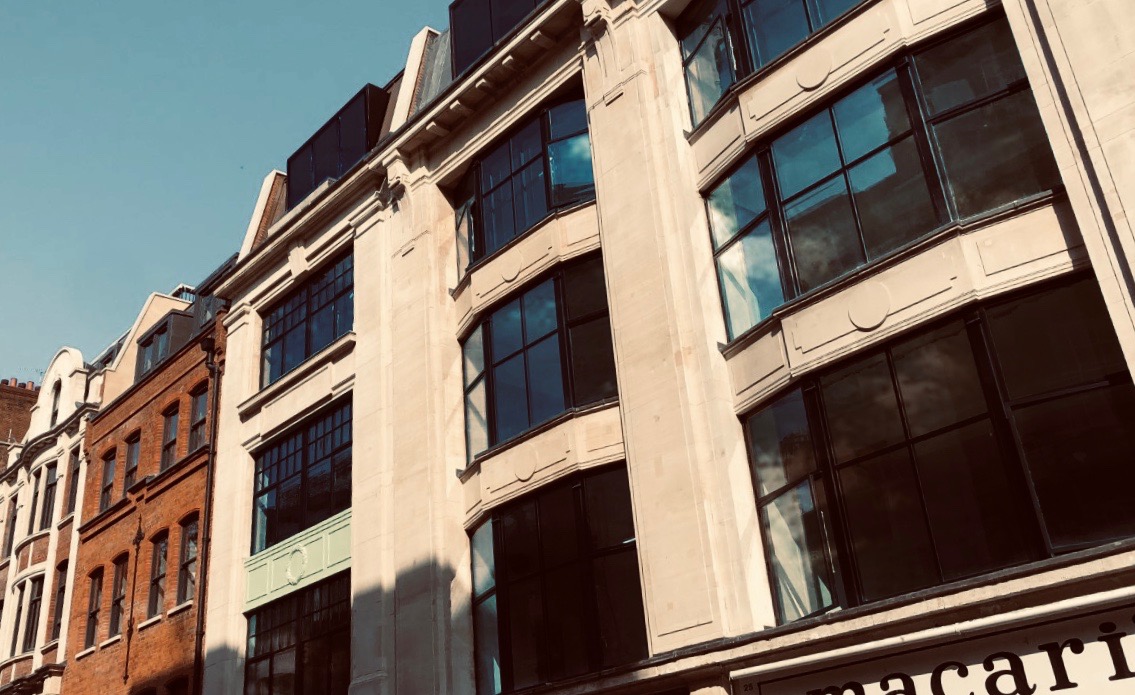 No. 21-25 Across Time
The whole of Denmark Street is steeped in creative history, but the parade from No. 21-25 has an especially rich heritage. Physically, this stretch of the street feels different from the rest of the street.