No. 21-25 Across Time
The story for No. 21-25 Denmark Street and the role it played across time.
'I practically lived at 22 Denmark Street between Sept '86 and April '88. I was there with my own band Cleaners from Venus. I was also helping out Captain Sensible with his album. I slept under the mixing desk. He slept under the grand piano during those weeks when we were working around the clock. It was in a fine tradition.' Martin Newell, musician and author, blogpost
The whole of Denmark Street is steeped in creative history, but the parade from No. 21-25 has an especially rich heritage. Physically, this stretch of the street feels different from the rest of the street. The upper levels have a slightly grander aspect than many of the neighbouring buildings – from the wide art-deco front windows at No. 21, the wall-mounted anchor at No. 22 and the grand, Portland stone fronts of No. 23-25 which loom over the smaller listed building at No. 26, an early eighteenth century terrace house.
But it is what happened inside these buildings that makes them of real interest. Seminal British record label EMI had offices for their publishing division at No. 21, with Peter Maurice Music at the same address also supplying the likes of Adam Faith and Marty Wilde. The address was later taken over by groundbreaking British independent Acid Jazz, founded by Gilles Peterson and Eddie Piller – Piller moved into Denmark Street in 1989 when Peterson left to start his own Talkin' Loud imprint. The likes of Brand New Heavies, D* Influence, and Jamiroquai signed to Acid Jazz there, while the label's compilation Bumping On Denmark Street celebrated their neighbourhood and the music they were recording there. American yacht rock originators Hall & Oates visited the street to see how Piller's label were creating their sounds and were reportedly astonished at what they were producing from such a basic set-up. Reggae legend Gregory Isaacs recorded his 1995 set 'Private Lesson' there. Even after Acid Jazz relocated to Shoreditch, music remained at No. 21 with Luthier's Corner tucked away on the third floor dealing in rare guitars dating back to the 1920s. Meanwhile, on the ground floor The Bass Cellar moved around various numbers between No. 21 and 23, selling Coldplay's Guy Berryman his first bass guitar when he was first starting out.
Rhodes Music next door at No. 22 was one of the country's best-known music shops, supplying guitars to Pete Townshend, Jeff Beck and Eric Clapton. The basement also contained the Tin Pan Alley (TPA) Studios, where Manfred Mann and the Small Faces recorded, and the Kinks produced 'You Really Got Me'. The Rolling Stones rehearsed their debut album there (although decamped to Regent Studios further up the street to actually record it). TPA was originally founded by session musician Ralph Elman, a violinist who played in the string section on the Beatles' 'I Am the Walrus' – an independent studio operating without the backing of the major labels seemed a risky proposition but it broke the existing model and proved that the demand was there among musicians for an environment which gave them more control. By the early Seventies, TPA had a versatility that belied its size – Studio 1 ran off an old EMI desk, eventually upgrading to a custom-built Midas console, while Studio 2 ran of a Helios desk into a 16-track tape machine. "There are few musicians in London who didn't pass through there in the early part of their careers," said Neil Brockbank, a recording engineer who did freelance sessions there in the 1970s and later returned to record there again with Nick Lowe's band. "TPA was where you learned your craft." The studio was renovated in 2013 into the Denmark Street Studios, a vast restoration project dealing with damp, rebuilding a 1906 piano, sorting cupboards of magnetic tape reels and decades worth of rubbish, before the likes of Skepta were able to work there.
The parade's roots in the counterculture weren't just confined to music – on July 22nd 1978, comic store Forbidden Planet opened at No. 23. Brian Bolland's promotional artwork for the shop showed a collection of wide-eyed freaks and mutants commanding you to visit and boasting that 'People like US shop at Forbidden Planet.' (The store is still going strong, but now in a vast megastore round the corner). TPA's success spurred the growth of other independent facilities on the street, as basic recording booths that had been used for publishers to cut demos on-site were upgraded to allow them to record entire albums.
No. 25 housed Denmark Productions, where The Kinks also recorded (they cut 'All Day and All of the Night' here), along with The Troggs, while staffer Gordon Mills oversaw Tom Jones' affairs. In its later incarnation, it was Macari's, one of London's oldest and best guitar stores. All these buildings creak with history and the same spirit which lured in musicians for the last 50 years is still there now. In the corridors basements and lofts, ideas are still taking shape and music is perennially being created.
And perhaps that spirit is best reflected in the sounds that came from these buildings, The Listening Bar part 4 is now live, 'No. 21-25'.
Or, why not explore the more modern side of London at the Outernet immersive entertainment centre. A four-storey building with high-resolution screens showcasing live events flanked by multiple restaurants and bars.
Finish off your night or continue the party with a stay in one of our Luxury Rooms and Apartments.
More journal entries to read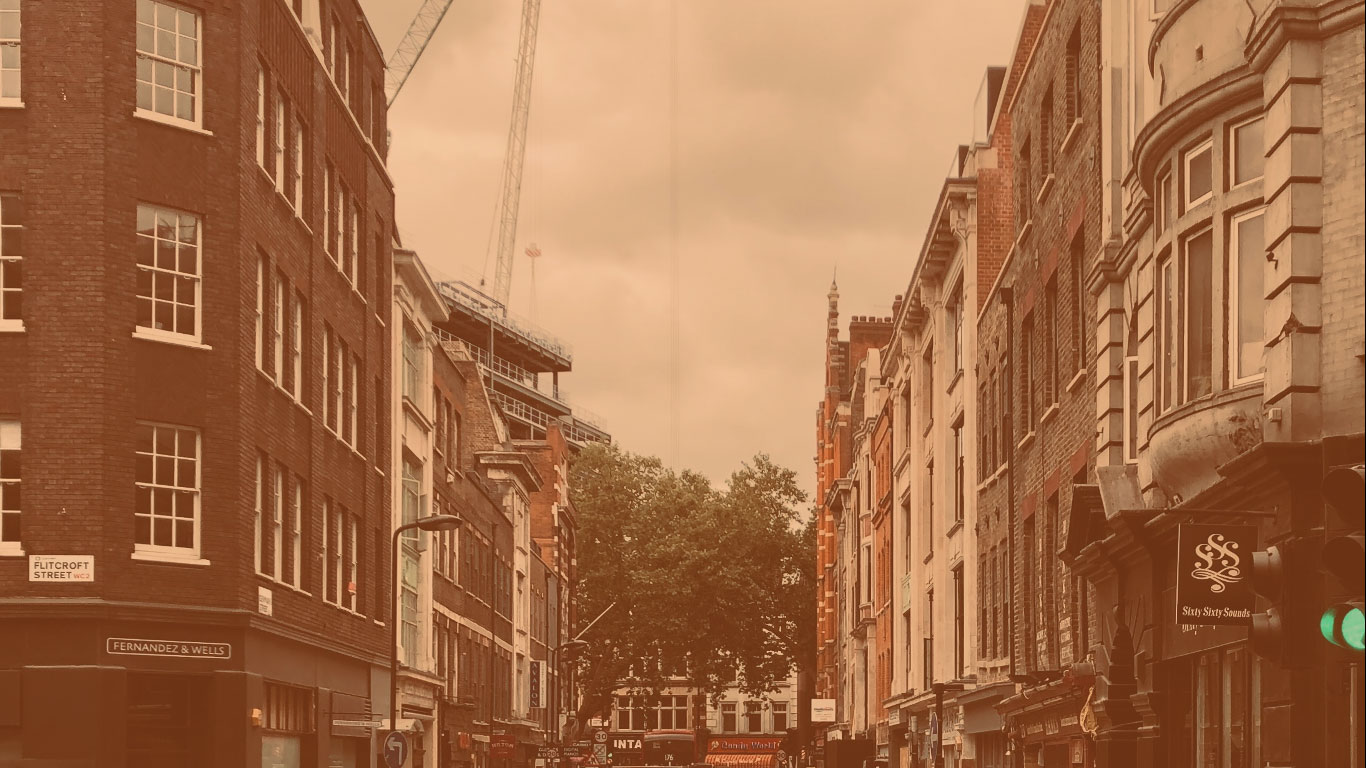 You know the place
Over time, Denmark Street has been defined by the characters that have lived and worked here. In truth the street is much more than a street, it's a story about community, inclusivity and creativity; open in every sense of the word.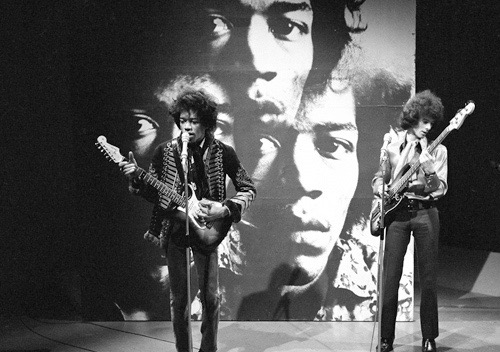 London Haze
The history of popular music is replete with stories of artists who chafed against the constraints of smalltown England and headed to America to seek their fortune on a bigger commercial stage. But then, there was Jimi.