Ray Davies once sang, "If you don't know which way to go, Just open your ears and follow your nose, 'Cos the street is shakin' from the tapping of toes".
The striking buildings along Denmark Street, not only rich in history, also possess what can effortlessly be referred to as a storied past. Not just surviving the passage of time, over the years these buildings thrived, inheriting their passion for drama and intrigue from previous residents. The street became the perfect canvas for humble, raucous, and inimitable artists – all beginning in 1911 when music publisher Lawrence Wright first moved in. With a history that goes much deeper than the surface, Chateau Denmark brings with it the privilege of waking up or staying up in a little cultural history.
By the good grace of Malcom McLaren, the Sex Pistols lived in a mews house behind No. 6 Denmark Street. Perhaps it was over a lengthy session, Johnny Rotten took to the walls to leave the Pistols own mark on the space, as he drew caricatures of himself and fellow band mates. Here they'd record demos for two of their eponymous tracks 'Anarchy in the UK' and 'Pretty Vacant' in that very mews house.
Our Session Rooms and Apartments have been carefully designed and inspired by punk rock and the world-renowned artists who lived and worked along Denmark Street. Especially our signature I Am Anarchy Apartment based in the mews house mentioned above, where The Sex Pistols lived for a time.
No. 4 Regent Sounds Studio has played host to The Rolling Stones recording their first demo and album, David Bowie (then Jones) recorded in the building with his then band The Lower Third and Black Sabbath's first two albums were also recorded here. The Eagles even rehearsed 'On the Border' at No. 4. The Who recorded 'A Quick One' here and Elton John played sessions here too. Regent Sounds Studio's corridors were also filled with other legends like Jimi Hendrix and Paul McCartney.
Meanwhile, highly respected album cover art designers Hipgnosis took residence at No. 6 Denmark Street in the early 70s. Originally founded by Storm Thorgerson, Aubrey Powell and later Peter Christopherson, their break came in the late 60s designing Pink Floyd's 'A Saucerful of Secrets' album cover. They'd work closely with EMI finding even greater fame with another Pink Floyd album 'The Dark Side of the Moon' and going on to design for other legends like Led Zeppelin, Peter Gabriel, Black Sabbath and Genesis.
At No. 9, better known for thirty years as La Giaconda, a café come bar and hip hang out where Bowie first met The Lower Third. No. 9 is also the rumoured birthplace of Ziggy Stardust, partly inspired by fellow patron Vince Taylor and Lou Reed. Chrissie Hynde once told NME; "I was sitting in this coffee shop in Denmark Street with Vivienne Westwood, when Mick (Jones from The Clash) and Viv (Albertino from The Slits) walk in. Then Steve Jones walks in and I say, Come on, let's go and play in the rehearsal room".
Nos. 21-25 where names like Chuck Berry, The Kinks, Small Faces, Bob Dylan, AC/DC, The Who, Stevie Wonder and even Brian Eno all passed through. These buildings along Denmark Street acted as record labels, producers, publishers and broadcasters of talent. At No. 26 the world famous 12 Bar Club was where talent played and made their mark on the street and the planet. Notorious for serving moonshine, the 12 Bar Club was frequented by talent that were fans and fans that soon became talent. From EMI, Denmark Productions, Acid Jazz, Denmark Street Studios, TPA Studios and at one time Gibson's headquarters - these buildings have watched over, facilitated, and helped make British music culture.
With so many stories that are publicly known and privately held, perhaps one of the lesser known but most notable, dates back to 1954. Keith Prowse Music on Denmark Street was a family run business where one afternoon, then boss Jimmy Philips, informed his son that a very special visitor would be arriving in the early evening and that he was to look after him. As Peter opened the door he was to meet Charlie Chaplin, and as the story goes later that day together they'd co-write the lyrics to 'Smile', in just two hours. Because much more than a street or neighbourhood, Denmark Street has always been a conduit for the creative class - a place that put simply, history cannot keep.
Because just like The Kinks said, "You can hear that music play anytime on every day, Every rhythm, every way."
More journal entries to read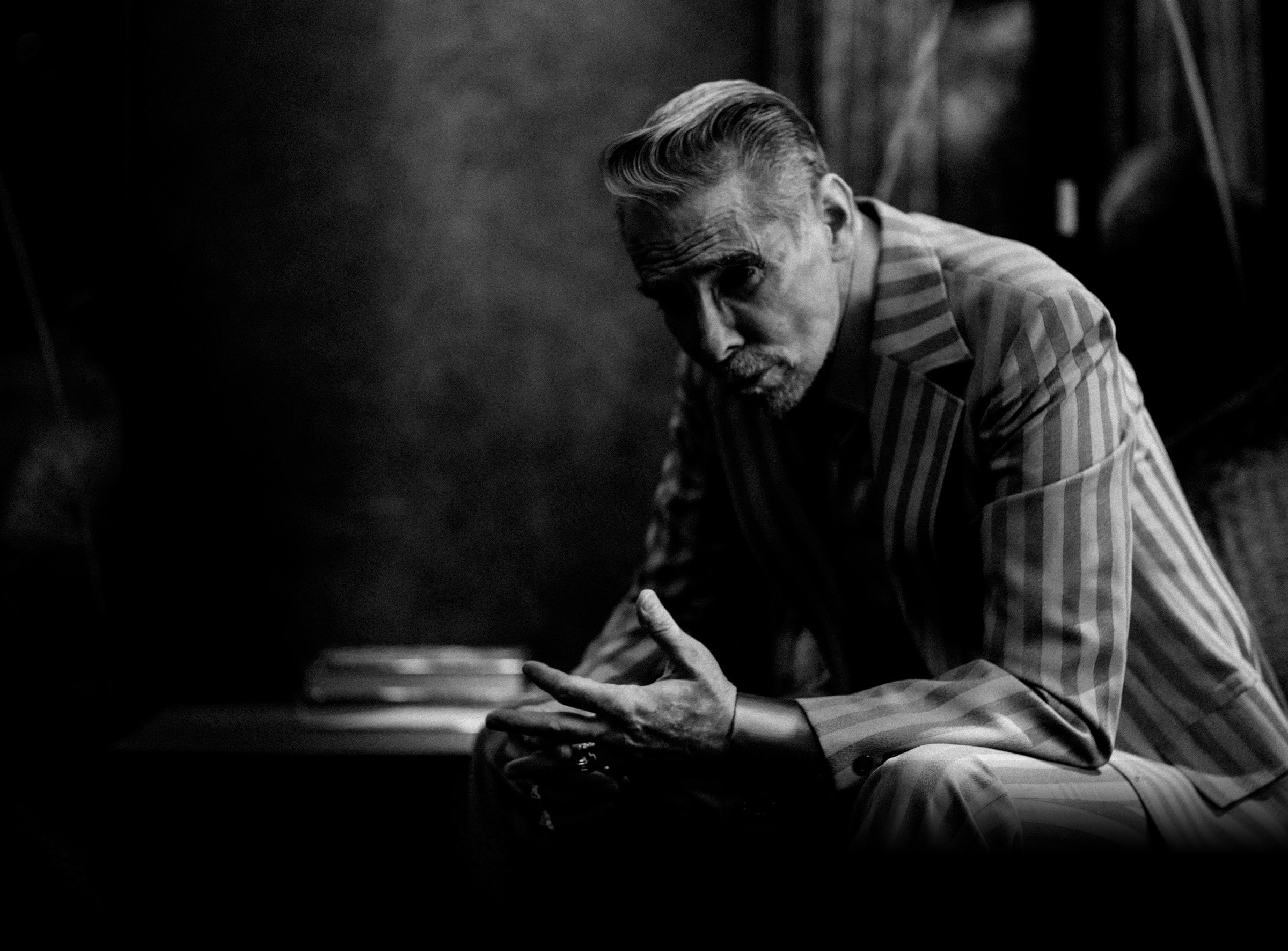 The Man's Coming Around
Legendary tattoo artist Mark Mahoney takes residence here at Chateau Denmark, from 26th-30th of October. Having tattooed the likes of Lana Del Rey, Travis Barker and Angelina Jolie, Mark will take residence in one of our rooms and apartments - set across 16 buildings along the one hundred yard Denmark Street, where things were never done in half measures.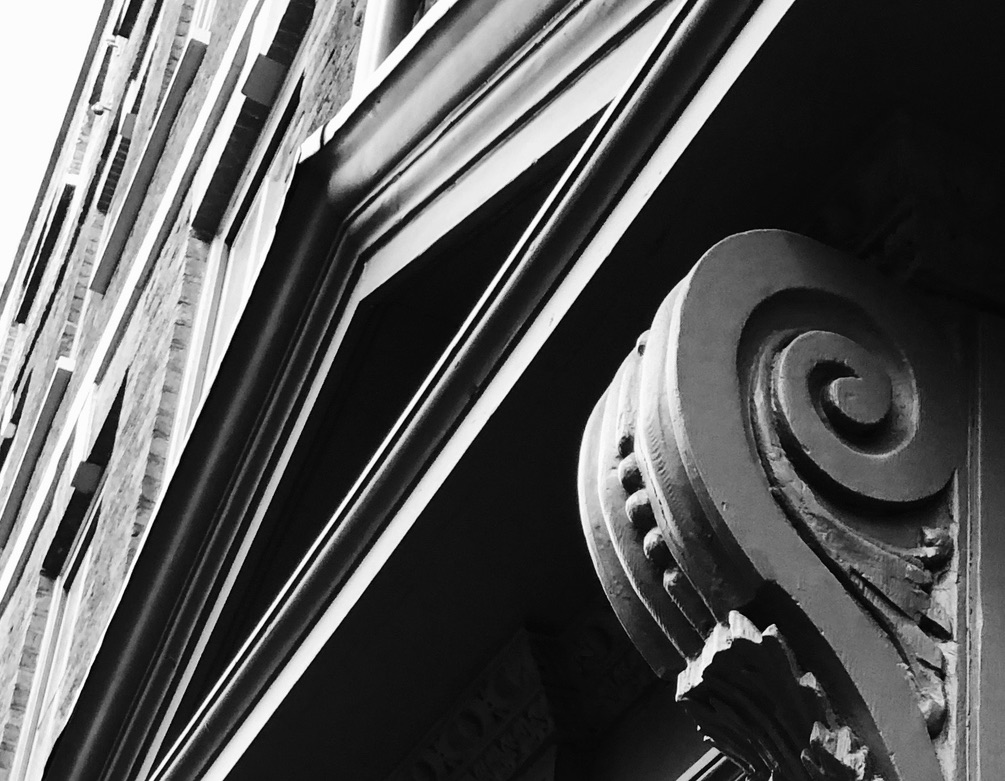 People make the place
Talent has reigned over the culture of Denmark Street for more than a hundred years. From booking to managing and rehearsing as well as performing, the area has always been known for discovering talent and individuality. But with the imminent arrival of Chateau Denmark, 'talent' takes on an added meaning.