Jimi Hendrix called it 'a safe kind of high', likely because in truth music is far more about feeling than anything else. Why we listen to it and just what it makes us feel, plays a role in our collective passion for it – because we all remember where we were when we heard that track for the first time.
In every song there's a story, within each beat, a smartly hidden intent and sentiment with a crescendo that usually means something on a deeply personal level. Most of all it's an energy that makes us lean in, takes us back, brings us there and channels our emotions. Favourites tap into that instinctive part of our psyches, stirring up emotions and thoughts that race through our bodies, but the dopamine trigger itself is found within that emotion. Lyrics and beats keep us hooked and they're all a collectively part of the journey. But a key part of any journey is the beginning and here on Denmark Street was where a unique and very particular sound was either created or in some cases, made famous.
Whether it was from Jimi's upside-down white Stratocaster with a little fuzz distortion or the egg cartons used for sound-proofing a debut album that would 'Not Fade Away' or the controversial story of The Kinks' stabbing an amplifier with a knitting needle to create an impossible guitar tone; they all made a sound that redefined music and helped forge the streets' DNA. The Listening Bar part 5 gathers just a few folks who are marching to the beat of their own drum and from 'That DNA' have moulded and interpreted their own unique style, taking the sound to palpably pioneering heights.
Hailing from the Midlands, The Struts possess a flavour of glam rock that's mixed with an emotive, and infectious energy that fills your ears, home and arena. Taking their name from a description of vocalist Luke Spiller's stagecraft, the band's early career saw them open for The Stones in '14, Guns n' Roses in '16 and then the Foo Fighters and The Who in '17. Their bold unapologetic energy, makes them the natural inheritors of the genres traditions.
Another juggernaut of creative output with his own unique story is Yungblud, whose grandfather played with T. Rex and whose father owns Hank's guitar shop here on Denmark Street. With flashes of Bowie, the BBC called him, "An alt-rock Iron Man: Resourceful, idealistic, borderline manic and very, very loud". But to us Yungblud is the sound of the ultimate outsider, who hung out in a place that understood him and subsequently, he kicked his way in.
Californian-born, British-Jamaican Celeste is a rare talent. She was originally inspired to start singing when she heard Elton John's 'Your Song' and after a long line of gigs found prominence after completing a month-long residency at West London hangout, Laylow. With shades of Adele, Celeste performed before the likes of Riz Ahmed and Idris Elba, leading to a live performance with Roy Ayres. Since then she's won a Brit Award and BBC Music Awards and also become the first artist to create an original song for the annual John Lewis '20 Christmas advert.
London based Dream Wife bring an unprecedented energy with an all-female line up and a sound that's punk rock, pop and indie rock in every beat. With shades of the Sex Pistols, NME gave their self-titled album 10 out of 10 stating: "God damn have we been waiting for a band like Dream Wife". Boasting that same similar DIY culture is 'Shame', Dream Wife have been labelled as ones to watch by Clash and Paste. Describing her music as 'experimental' and going far beyond the pigeon hole of 'just' a rapper Little Simz has performed with Estelle, Tinie Tempah, Ms Dynamite and Kano. With collaborators Space Age, she released the sweetly smooth 'Problems' featuring a sample from The Stones' much loved track, 'Gimme Shelter'.
Switching gears, the much talked about Ezra Collective effortlessly tap into the acid jazz scene which has been resurgent in London for the last few years. Their debut album 'You Can't Steal My Joy' has been critically acclaimed and seen the five piece band collaborate with the likes of Gilles Peterson, Loyle Carner and Jorja Smith. British born Rex Orange Country, real name Alexander O'Connor, hails from Surrey and his sound has shades of a younger Elton John but with audible Green Day and Queen references too. He's collaborated with Tyler, the Creator among others, cementing a disparate range of influences into something uniquely his. Laura Marling has been a cult favourite since winning the 2011 Brit Awards Best Female Solo Artist award, with a distinctive sound that's reminiscent of Jeff Buckley.
With a little Ziggy Stardust, Matt Maltese is himself an anthem. Beyond his years there's a wisdom in his ballads that's easily identifiable as his own blend of emotion and fire. 'As the World Caves In', just might make you think of Suede, while Clash call him, 'the love child of folk and grunge', Wolf Alice's similarly 90s inspirations stem from Hole and Elastica and further back, The Pretenders – but their structures and ragged energy update the formula into something new. For Green Lung, Black Sabbath are an obvious reference but listen carefully for the clear distinction points. They've their own signature sound that's packed with clever riffs and great vocals. Not at all an homage, their sound is best described as an intelligent evolution of a much loved genre.
And finally a personal favourite from us We Are Shining and in particular Kara their 2014 album. From the duo of Morgan and Acyde, who've played with Kanye and FKA Twigs the debut track, 'Road' also features vocals from Noisette's Shingai. The Guardian called the album a clash of "rock, swampy blues, climatic gospel and soul". But 'Road' in particular captures some of those long, beautiful and windy Hendrix guitar riffs and solos mixed in with that soft and heavy beat. All this, along with Acyde's own vocals effortlessly creating that 70s Los Angeles meets 60s London melodic sound that conjures up images of a lost evening on the west coast with nothing but Morrison and Hendrix for company.
Redefine music for yourself and join us at The Lower Third for a night of music and cocktails at the heart of Denmark Street. Finish your night of wonder, creativity, diversity, and culture with an unforgettable sleep in one of our Luxury Apartments.
THE LISTENING BAR part 5, 'That DNA' is now live.
More journal entries to read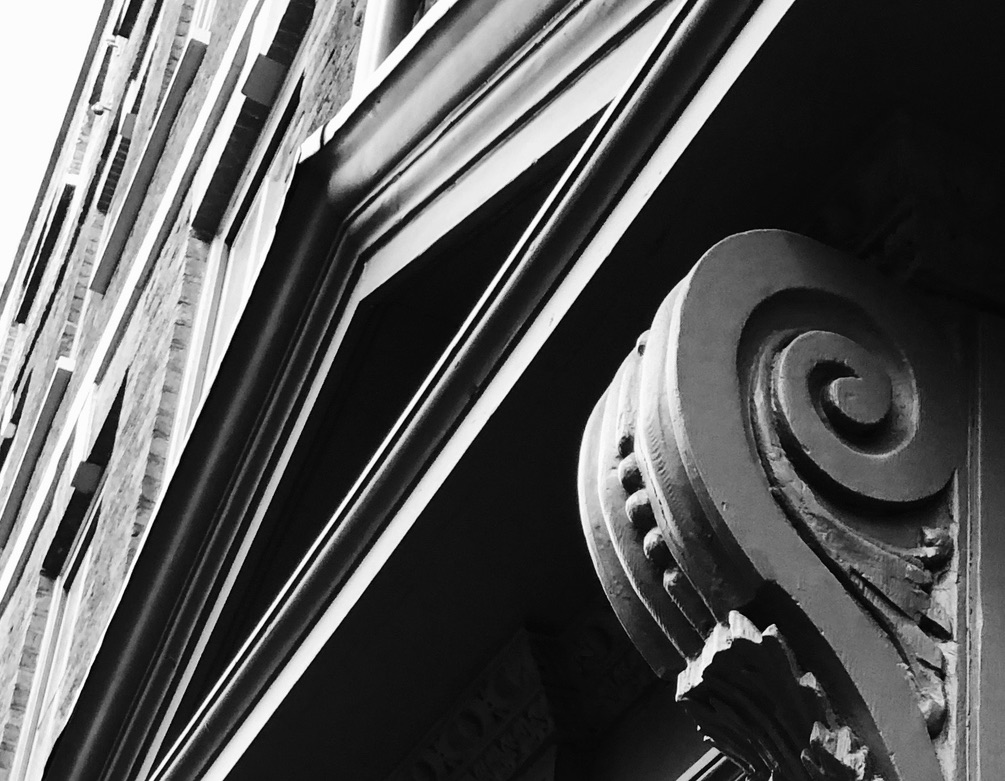 People make the place
Talent has reigned over the culture of Denmark Street for more than a hundred years. From booking to managing and rehearsing as well as performing, the area has always been known for discovering talent and individuality. But with the imminent arrival of Chateau Denmark, 'talent' takes on an added meaning.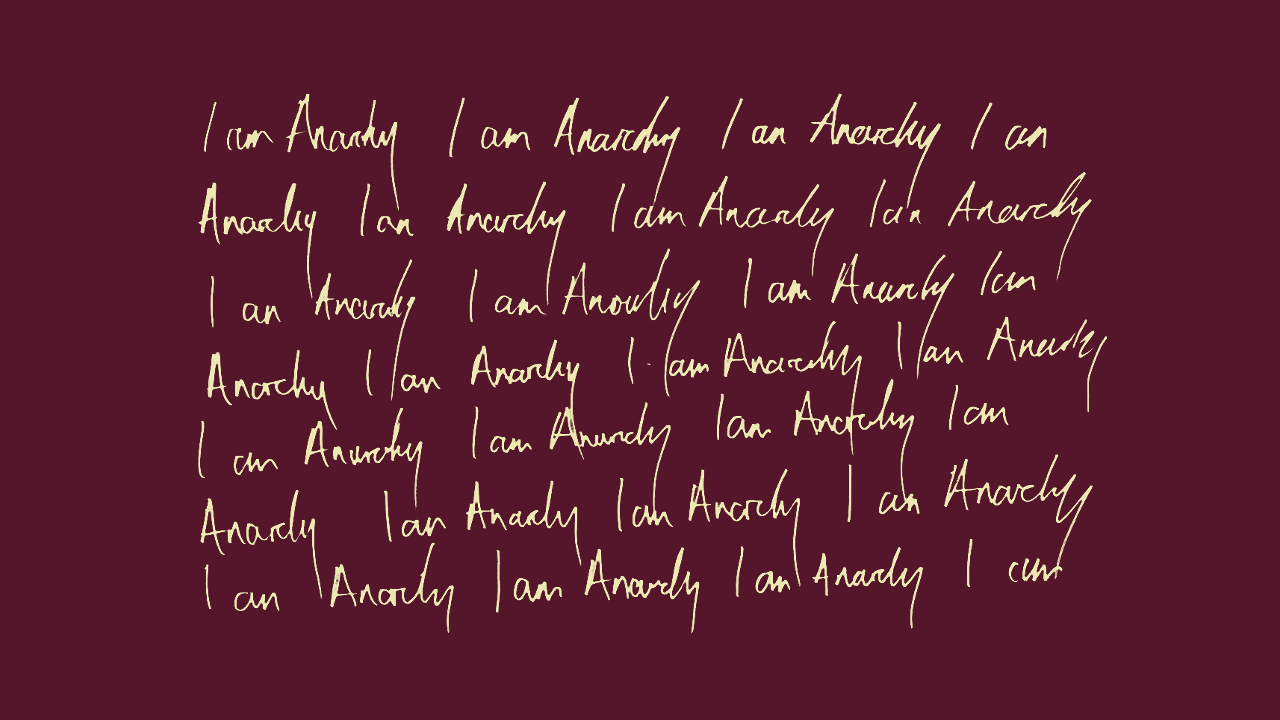 Professors of Anarchy
"Punk stood for DIY culture, which of course now is so current and crucial, and a rejection of racism and sexism, with a little bit of nihilism thrown in." Professor John Schofield & Professor Paul Graves-Brown